Shoppers Embrace Home Delivery & Store Pickup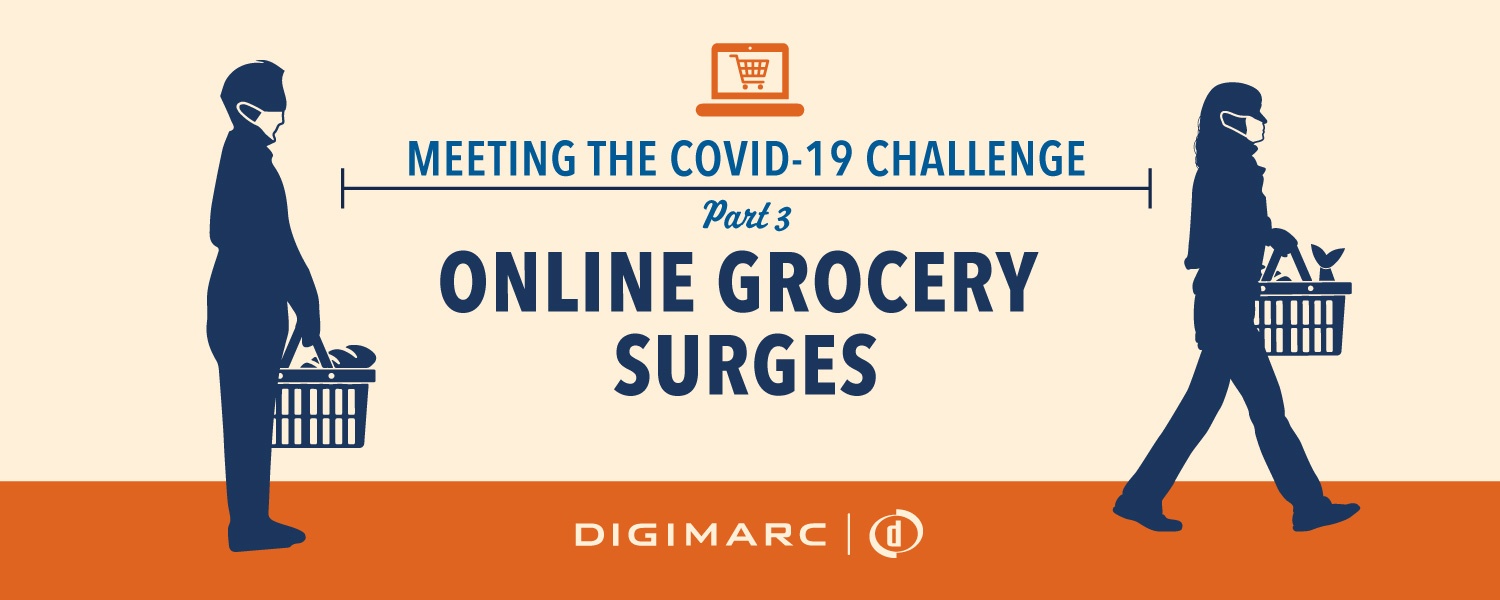 This is the third in a series of blogs highlighting some of the challenges grocery retailers are facing with COVID-19 and how the Digimarc Platform can help mitigate obstacles related to efficiency, employee health and other issues. Read our first installment on scan-and-go and the second one on the need for accelerating efficiencies.
The onset of COVID-19 has forced grocery retailers, almost overnight, to begin operating in a radically-changed environment, one where shoppers' behaviors have been transformed, and stores must operate under limitations that only a few months ago would have seemed inconceivable.
But among the many challenges, a distinct opportunity has arisen with an unprecedented spike in online grocery sales (encompassing both home delivery and store pickup).
According to a recent Brick Meets Click Survey, online grocery in the U.S. surged 37% in April, compared to the previous month. And while most European shoppers are still not embracing online grocery, Germans have bucked the trend. For German retailers "selling fresh food, including supermarkets that provide quick, reliable deliveries of fruit and vegetables... the pandemic has been a massive business-driver, " according to eMarketer.
A recent report by global consulting firm McKinsey & Company offers grocery retailers guidance on how to think strategically about the challenge, asking them:
Can you accelerate investments in a seamless online-to-offline experience and proactively shift spending to your online channel?
Can you do it with a model that serves the customer better and is sustainable over the long term?
Do you have a scalable technological backbone and delivery network to flex up and down as needed?
The Digimarc Platform offers grocery retailers a scalable platform to support every form of checkout, including touchless shopping models, such as scan and go and self-checkout, as well as enabling shopping from home and reordering. Digimarc for connected print helps retailers digitally connect print catalogs and store displays with their ecommerce sites, creating a full, omnichannel experience for shoppers; and Digimarc for packaging enables quick, efficient pick-and-pack scanning for getting products efficiently from shelves to curbside customers or personal shoppers.
Digimarc delivers a safe and touchless store experience for both shoppers and employees. Learn more about how we can help you get started by receiving a free retail tech assessment.
Return to Blog
Newsletter Sign Up