Scanning in the Fast Lane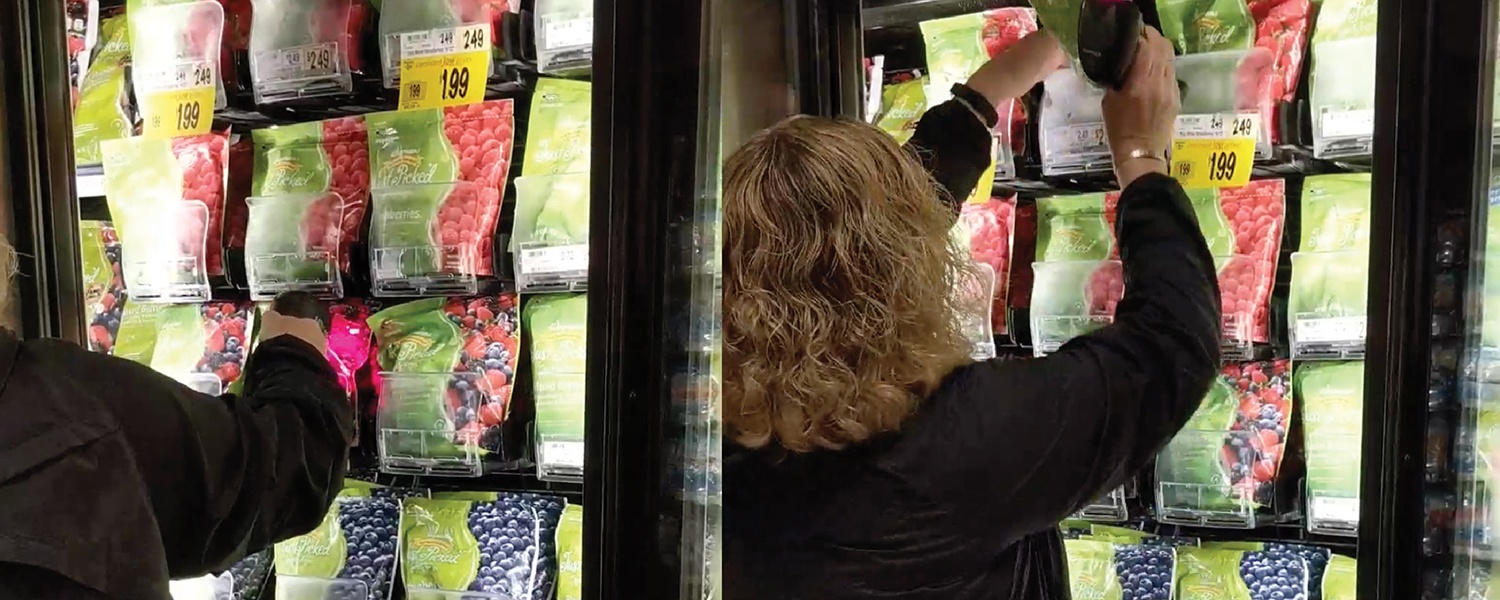 In a tight labor market, retailers have to get more from fewer store associates. Spending too much time on tasks like scanning individual products to check inventory or confirm price accuracy can impact the bottom line and mean less time assisting shoppers. And, it increases fatigue and the chances for repetitive stress injuries.
Using a store associate device to scan packaging with the UPC/EAN barcode in freezer aisles, or when working with spring loaded shelving, is a cumbersome and time consuming task.
When retailers add Digimarc Barcode to private-label packaging, however, it can make scanning products easier and faster. Digimarc Barcode is repeated multiple times across the package, ensuring that associates don't need to twist or manipulate the item to get a scan.
Check out this video comparing scanning times for Digimarc Barcode and the UPC/EAN barcode.
Return to Blog
Newsletter Sign Up