Manufacturers Struggling with Impact of Product Mislabeling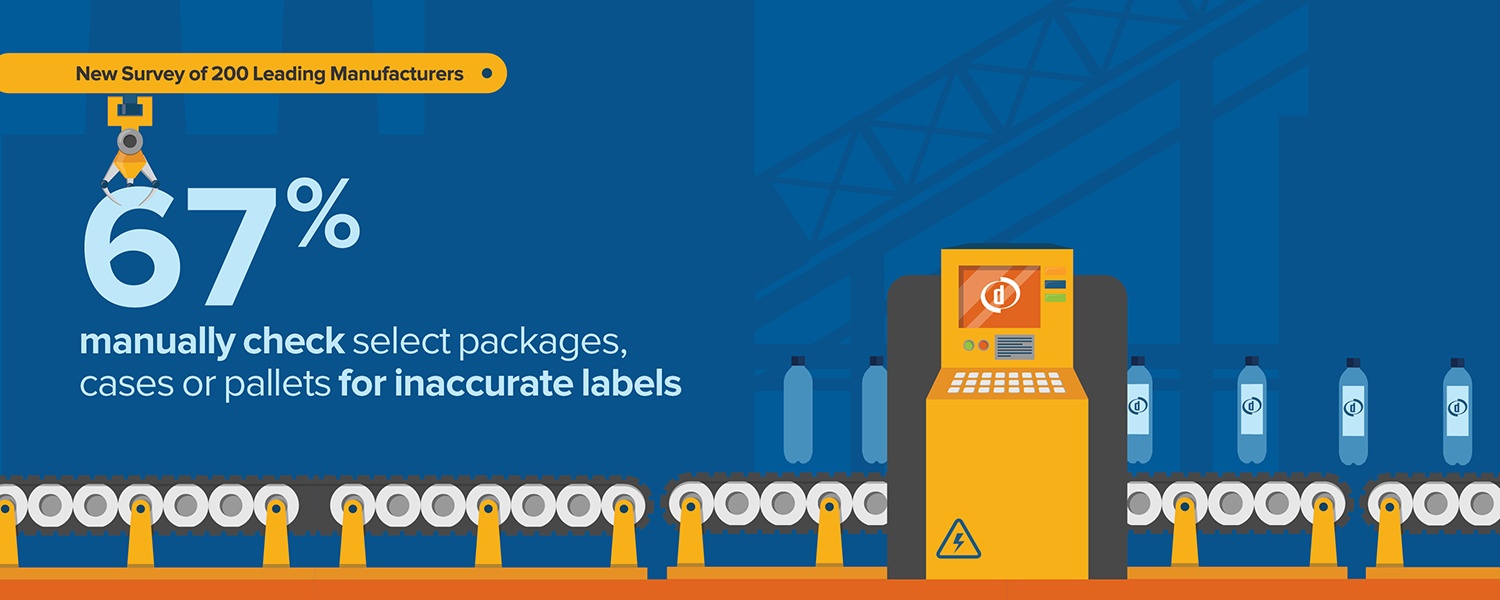 More than half of product recalls involve the mislabeling of products, according to the U.S. Food & Drug Administration (FDA), which can result in millions of dollars spent and the degradation of consumer confidence in a trusted brand.
A portion of mislabeled products is the result of incorrect component matching on high-speed inspections systems. Production lines may process multiple variants of the same product with frequent changeovers, increasing chance for mismatched components. In addition, inspection systems continue to have challenges scanning Data Matrix codes on the labels affixed to shapes such as cylinders.
This year four out of five manufacturers expect to experience mislabeling inaccuracies, according to a new survey by Packaging World magazine of more than 200 manufacturers. And more than a quarter of respondents indicated that mislabeling problems during production occur on a weekly basis. The survey was co-sponsored by Digimarc and retail barcode scanner manufacturer Datalogic.
Get the free study now and find out more about how the Digimarc Platform helps manufacturers.
Return to Blog
Newsletter Sign Up