New Data on POS Trouble Spots Promise to Reduce Friction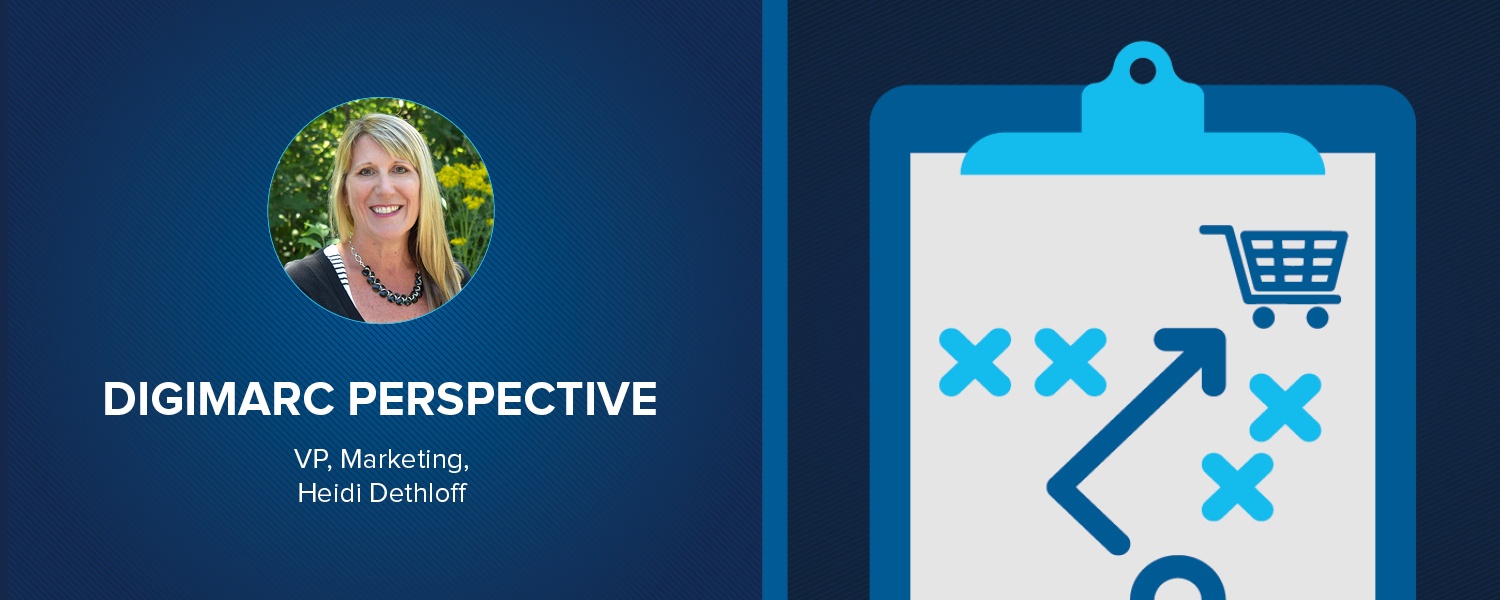 We sat down with technology veteran Heidi Dethloff, our Vice President of Marketing, to get her insights about some recent survey results that help better frame the problem of friction in retail. Heidi spoke on this topic in the Tech Track at the GS1 Connect conference.
Q: E-commerce giants like Amazon and Alibaba have been active buying brick-and-mortar stores, putting pressure on retailers globally. From a technology standpoint, how should grocers think about the challenge from online retailers?
A: I think grocers need to appreciate how online shopping has "retrained" their customers. One reason shoppers are frustrated is they've learned a certain kind of convenience from shopping online and they now experience the current realities of brick-and-mortar retail as inconvenient or slow. Grocers who can best replicate some of the conveniences of e-commerce in their stores will win shoppers. One way to do this is to ensure shoppers and associates can use mobile devices to scan product packaging, thermal labels and shelf-edge tags. This allows for greater product transparency, optimized inventory and supply chain management, and integration of the physical store shelf with the digital e-commerce experience.
Q: Friction, of course, has been a concern for retailers for a long time, as evidence by self-checkout and Point-of-Sale (POS) mobile pay. So why is friction still present?
A: There are a number of factors, of course, but product packaging and thermal labels continue to present challenges to cashiers. Cashiers spend valuable time fumbling for a UPC barcode to scan, when there are alternatives. Digimarc Barcode is largely imperceptible and repeated across much of the packaging, making it easier for cashiers get a reliable scan. A study found Digimarc Barcode signficantly increases Items Scanned Per Minute (IPM) when compared to the UPC. In terms of thermal labels, new data has shown torn, wrinkled or damaged thermal labels from the perimeter departments can also present significant scanning difficulties. A recent Harris Poll study finds 76% percent of cashiers experience a label not reading from the meat or seafood department at least once per shift. This is friction in a big way. Digimarc Barcode makes it easy for cashiers to scan damaged labels, to increase throughput and improve the customer experience.
Q: Are there are other contributors to POS friction that are being overlooked?
A: One that gets very little attention is the challenge of cashier repetitive-motion injuries. A study from the University of Arkansas Exercise Science Research Center examined the muscular and postural demands of scanning products with Digimarc Barcode compared to products with either one UPC barcode or multiple UPCs. The study shows that it is less taxing (in terms of muscle strain) for cashiers to scan packages with Digimarc Barcode. The results of the study take on added significance when you consider that many large grocers struggle with labor shortages and suffer huge efficiency losses when experienced cashiers are unable to continue working. This study also demonstrated the efficiency of Digimarc Barcode, which showed a 30% increase in IPM (Items Scanned per Minute) compared to the visible UPC barcode.
Q: Bottom line: if I'm a grocer, and I want to do something today and act on this information, what can I do?
A: Turn your private label brand packaging and labels into digital assets by applying Digimarc Barcode. Talk to your stores' hardware representative for barcode scanners and retail scales. Find out if your hardware supports the scanning of Digimarc Barcode for packaging and thermal labels. Assess your mobile application strategy and put the power of scanning directly into the hands of your shoppers and store associates. You can also learn more about fighting friction in retail by downloading a free white paper at digimarc.com/friction
This interview originally appeared in the July 2018 issue of Winsight Grocery Business.
Return to Blog
Newsletter Sign Up