Frozen Food Sales Heating Up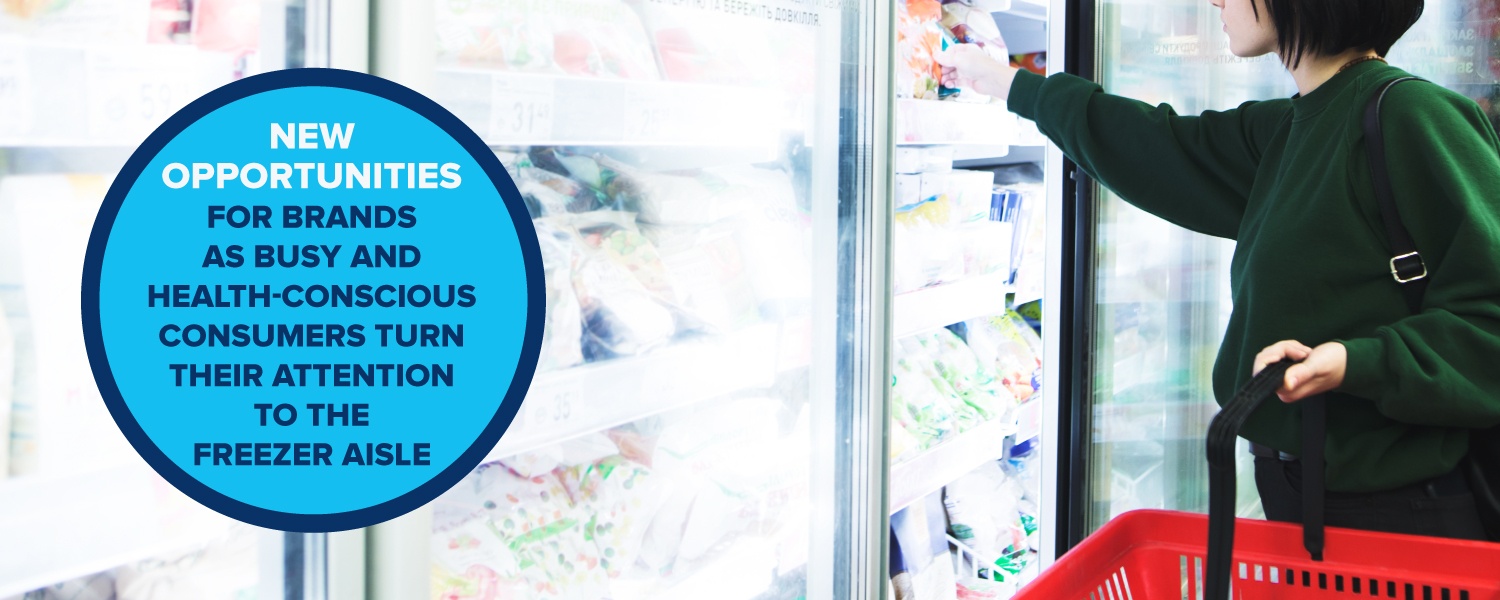 Fresh ingredients have become a staple of many health-conscious consumer's grocery list. Categories such as fresh produce, grab-and-go selections and prepared foods are expected to take up an increasing amount of retail space in coming years, and although this trend doesn't seem to be diminishing, more and more shoppers are now turning to the freezer aisle.
Sales of frozen foods are rising for the first time in years, says this year's RBC Capital Markets report. Meals and appetizers, which make up 35% of the frozen food category, are seeing sales growth of 3%. This is a significant change after years of sluggish sales. Busy shoppers want convenient and healthy options, both of which frozen foods can now offer.
A Comeback Story
Frozen foods fell flat when consumer preference for foods with fresh, low sodium, and clean ingredients gained favor. Recently, brands like Conagra realized their frozen meals needed a major upgrade and began offering nutritious options that aligned with consumer preferences. Trending ingredients and unique meal choices, such as white bean and feta salad bowls, provide shoppers with healthy and appetizing options that require little preparation.
Another reason for the upswing is that frozen fruits and vegetables have been found to retain similar, if not higher levels of nutrients as fresh produce. Additionally, frozen foods have a longer shelf life and produce a smaller amount of food spoilage.
Millennial shoppers are the primary demographic driving frozen foods popularity according to a 2017 Acosta report, a sales and marketing agency in the consumer packaged goods industry. The report reveals that 43% of millennials are buying more frozen items now than in past years. With a new focus on the freezer, retailers and consumer packaged goods companies have the opportunity to appeal to time-strapped and health-conscious shoppers and leverage frozen food to drive in-store foot traffic.
Frozen Gets Connected
Armed with the attention from tech-savvy millennials, connected frozen food packaging can provide big benefits to brands. Packaging enhanced with Digimarc Barcode allows retailers and consumer packaged goods companies to deliver multiple digital experiences from a single imperceptible code. Benefits include consumer engagement and product transparency, for example driving shoppers to SmartLabel® information by scanning any part of a product package with their phone.
Check out The Evolution of Packaging Materials to learn how Clarence Birdseye, the "father of frozen foods", transformed the industry.
Return to Blog
Newsletter Sign Up