Ensuring the Safety and Health of Frontline Grocery Workers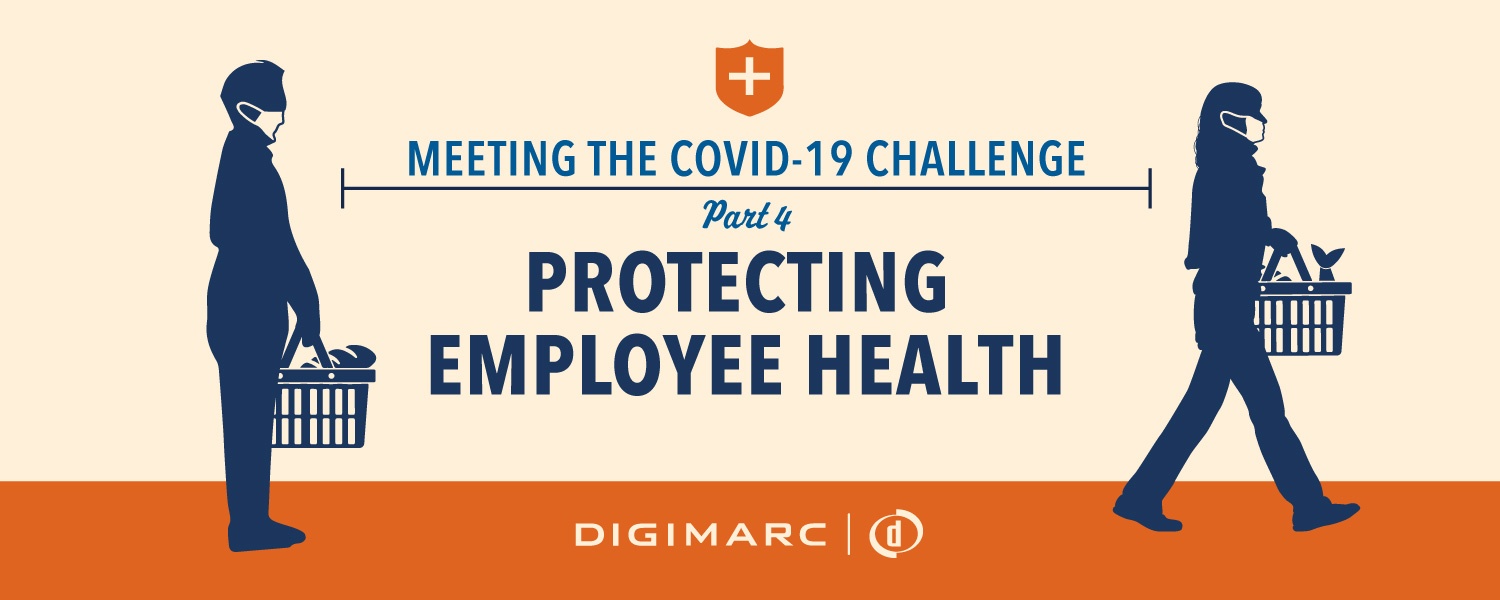 This is the fourth in a series of blogs highlighting some of the challenges grocery retailers are facing with COVID-19 and how the Digimarc Platform can help mitigate obstacles related to efficiency, employee health and other issues. Read our latest installment: online grocery surges.
Employees at grocery and convenience stores, pharmacies, and other essential retail businesses are working to serve customers and keep shelves stocked during this global health crisis.
Given the challenges of COVID-19, balancing well-stocked shelves with employee health is a fundamental priority for grocery retailers. According to a recent survey by Ipsos, 62% of customers would stop shopping at a particular store if they weren't taking health and safety seriously.
In response, grocers are ramping up safety measures to make the stores safer for employees, such as advising, and in some cases, requiring shoppers to wear masks, requiring protective equipment for employees, sanitizing stores, promoting handwashing, limiting store capacity to promote social distancing, reducing product handling and installing plexiglass, among other things.
At Albertsons, the US-based grocery chain is partnering with the UFCW union to get grocery workers classified as emergency first responders, so they can get more testing/protective gear. Kroger released an extended blueprint of recommendations to safeguard employees and customers based on their early learnings and best practices.
Other grocers, too, are re-thinking the shopping experience altogether, adopting more touch-free technologies to expedite checkout, reduce touchpoints, lessen associate workload, promote convenience, and ultimately mitigate virus transmission. These include contactless payments, scan-and-go checkout, same-day curbside pickup and online delivery.
To further promote a safe and touchless work environment, retailers are using Digimarc Barcode on packaging to reduce the total number of times packaging must be touched throughout the store, which limits hand keying items, handling of products, and lessens employee workload and injury risk.
A cashier ergonomic study conducted by the Exercise Science Research Center at the University of Arkansas demonstrated scanning packaging with Digimarc Barcode has the potential to be safer and more efficient for cashiers reducing muscle strain by mitigating the need to twist and turn.
Learn more about how Digimarc makes grocery retail safe, convenient, and efficient. Get started with Digimarc by receiving a free consult.
Return to Blog
Newsletter Sign Up