Digimarc's Story of the UPC Gets Marketing Accolade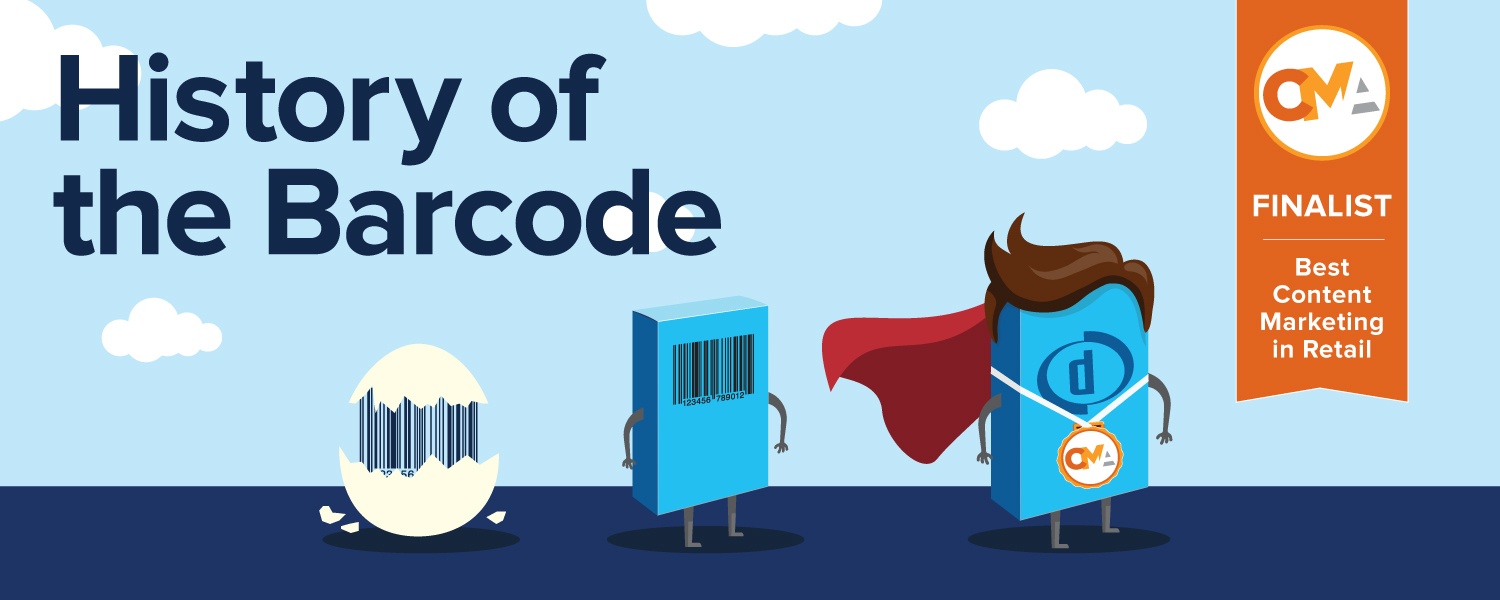 The humble UPC (Universal Product Code) barcode has a creation story worthy of a Hollywood movie. It's a story of imagination, persistence and ingenuity. The tale has it all: lasers, Morse code and inspiration on the beach. And if that wasn't enough, there are guest appearances by bull's eyes, bean bags and a surprise appearance by Big Blue.
Digimarc's History of the Barcode series was recently named a finalist in the "Best Content Marketing Program in Retail" at the 2018 Content Marketing Awards. The event is organized by the Content Marketing Institute, the nation's premier content marketing organization.
The story of the barcode begins in the late 1940s with frustrated retailers closing stores just to take inventory, and with no reliable way of tracking purchases. Flash forward thirty years to 1974 and Marsh Supermarkets in Ohio, when a package of Wrigley gum with a barcode passed over a scanner. It was the birth of the barcode, but not the end of the story.
Throughout the 1970s, the barcode struggled to gain traction; consumers were suspicious and brands and retailers were slow to invest. Eventually the industry got on board, and retailers realized it could help them efficiently scale to better sell and track merchandise. And now in our present era, retailers are utilizing Digimarc Barcode as the next step in the evolution of the barcode.
Check out our companion piece to the UPC story, The History of Packaging, that tracks the development of packaging material along with the development of design and branding.
Return to Blog
Newsletter Sign Up