Digimarc Jumpstarts 'Connected Apparel' at Adobe MAX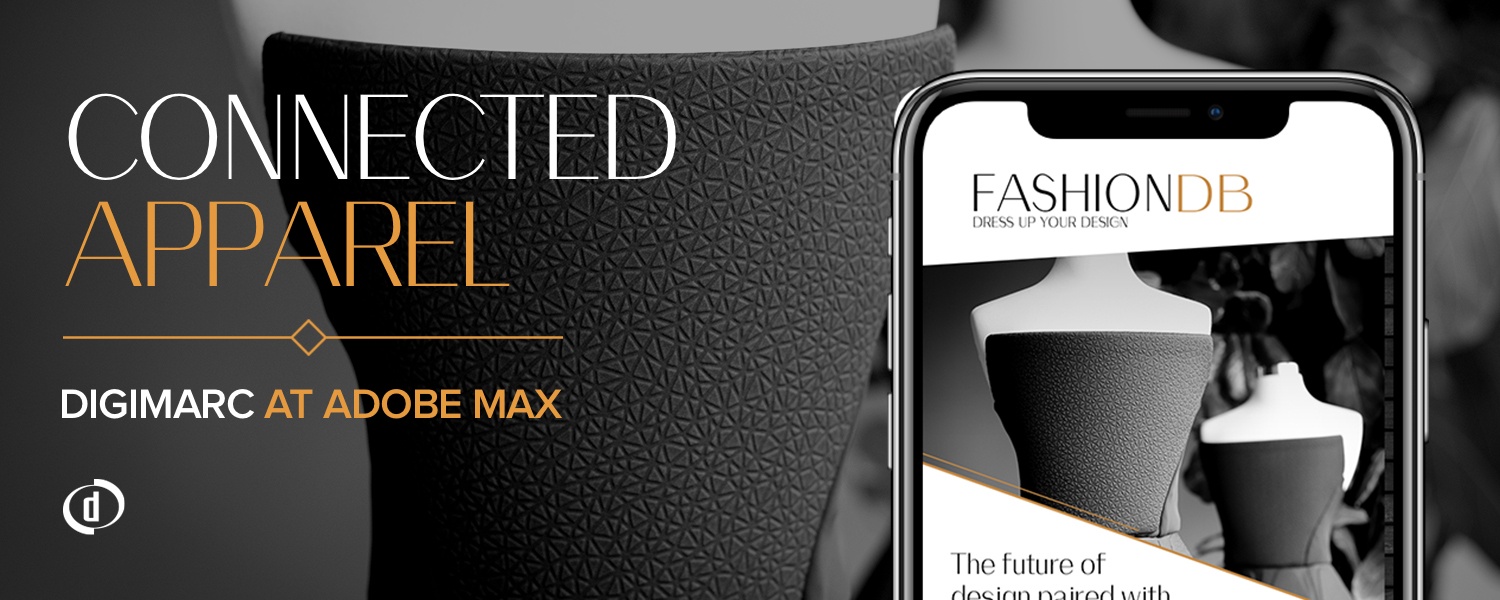 At this year's Adobe MAX conference, Digimarc showcased how a Digimarc code can transform stickers, jerseys and even dresses into "connected apparel." Designer Edward Harber created two custom dresses for the show, which featured Digimarc code.
Deeply Graphics Podcast with Edward Harber
Edward appeared on the Deeply Graphics Podcast to talk about his background, design approach and how the 'connected dresses' came to fruition.
You can also watch a video and find out how Edward's dresses "came to digital life" with Digimarc code:
A Creative Partnership
Digimarc and Adobe are long-standing partners, and the Digimarc team used the new Adobe Textile Designer (ADT) tool along with Adobe Photoshop and Illustrator, to create the outer embossment designs for Edward to apply to the outside of the dresses. Adobe released the ADT at Adobe MAX, click here to find out more about the tool.
The Digimarc Platform enables diverse companies to utilize dynamic codes and apply them to several physical objects, while providing items with a unique, digital identity.
Return to Blog
Newsletter Sign Up