Developers Can Now Use Digimarc Mobile SDK for AR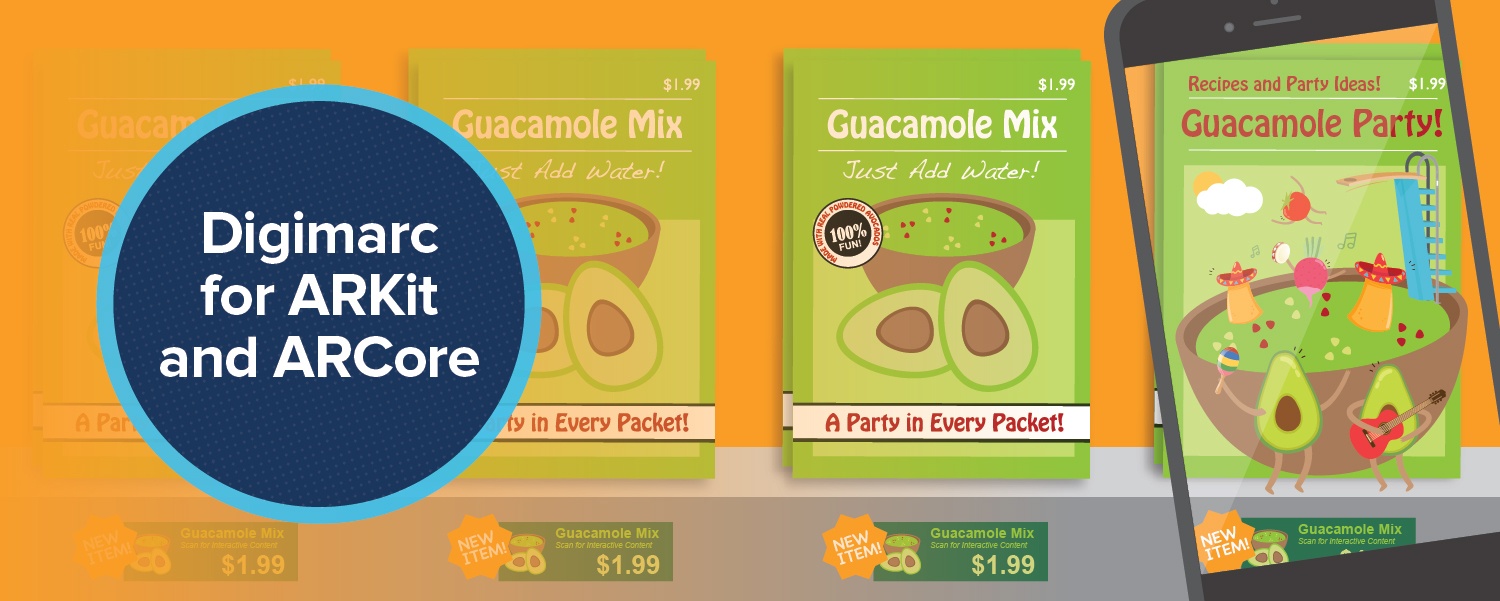 Developers Can Now Use Digimarc Mobile SDK to Trigger AR Experiences
In the summer of 2018 Apple introduced ARKit, a coordinated set of Augmented Reality (AR) tools in iOS 11. Digimarc's CTO Tony Rodriguez wrote that "these tools will lead to a new wave of apps fundamentally changing how we engage with the physical world. And after a decade of looking down at our phones (our realities bifurcated between the digital and physical worlds), Apple has created a compelling foundation to merge our worlds again."
Since its release, developers have leveraged ARKit for everything from a fan AR game for March Madness to making it easy for coworkers to collaborate on a project. And now with the release of Digimarc's Mobile SDK 2.11, developers can utilize Digimarc detection software in conjunction with ARKit (iOS) or ARCore (Android) to trigger AR experiences when a mobile user scans Digimarc Barcode, 1D traditional barcodes or QR codes. The version release features an AR Sample Project for each platform and documentation that includes links and pointers for help in supporting different use cases.
Digimarc Barcode vs. Image Rec
While some developers might consider using image recognition with these AR tools, they should be aware of the technology's inherent limitations.
In contrast to systems that rely on image recognition, Digimarc Barcode offers a more reliable AR trigger, because Digimarc Barcode is a unique identifier. Often with image recognition-based approaches, finding the necessary "anchor points" for identification on something like product packaging with similar design elements can be difficult for image recognition to match and return the correct result (e.g., distinguishing between French roast coffee and Italian roast coffee).
Find out more about the how to get the most from the Digimarc Mobile SDK and start a free 30 day trial by clicking here.
Return to Blog
Newsletter Sign Up