Consumer Loyalty: 'There's an App for That'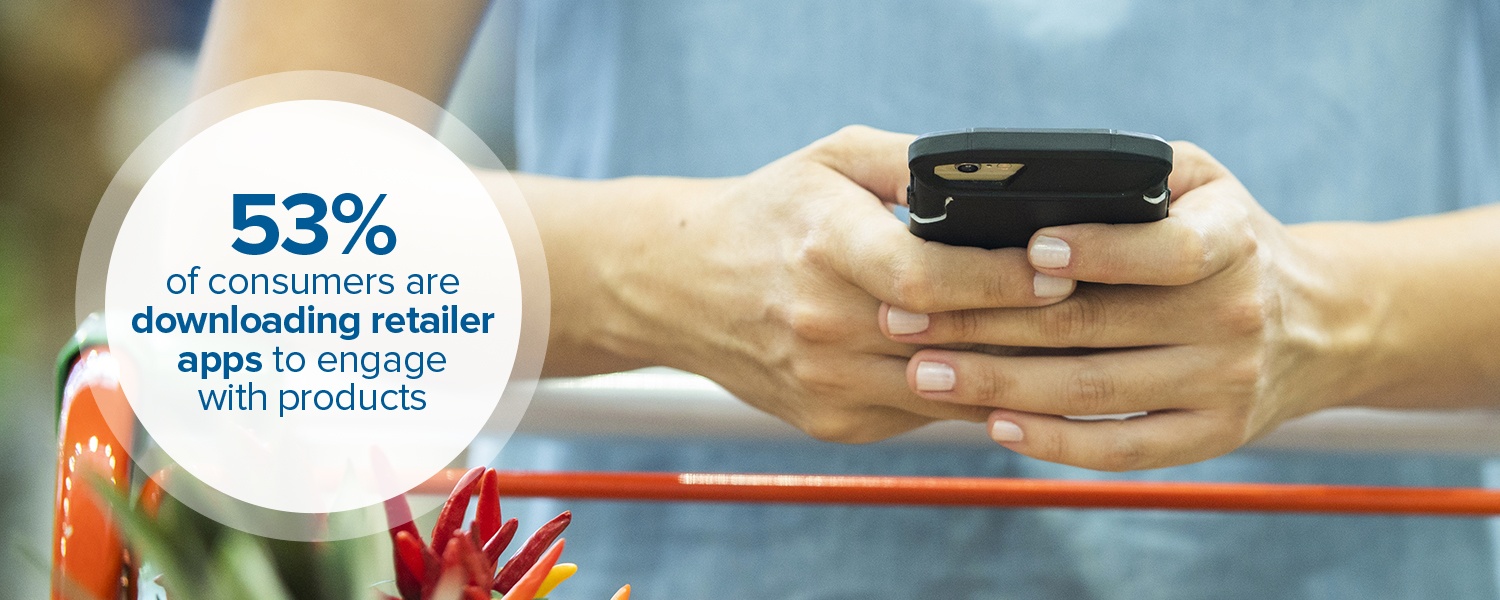 Retailers are gravitating toward new ways to win and retain loyal customers and mobile apps are an important piece of this effort. A 2019 study conducted by PYMNTS.com, a commerce research site, indicated that a growing number of consumers, now 53%, are downloading retailer apps to engage with products, gain exclusive offerings and receive personalized shopping experiences.
Unfortunately, retailers must compete for a shopper's app space, but this competition can help smaller retailers. The study explained "the mobile app market holds big potential for smaller players to claim their stakes," retailers such as DSW, Urban Outfitters and Wawa. Often these niche retailers delineate an app experience such as personal style guides to recommended recipes from grocery cart items.
Personalization is Key
Retailers know creating apps does not instantly lead to higher sales. Consumers now have high expectations for retailers and brands to recognize and meet their unique shopping needs.
Retailers are addressing this trend and analyzing data to understand these tendencies. For instance, Wawa, a leading convenience store, empowers users to choose which reward they want at checkout based on that individual's purchase history and recommends similar products. Additionally, collecting this data forms a dynamic relationship between the brand, store, and customer while encouraging a personalized shopping journey.
In fact, the PYMNTS study discovered 84% of consumers expressed interest in downloading apps if the app distributed specialized deals and coupons; 78% were interested in reward programs; and 30% desired product recommendations. Since these value-added features are tailored, users remain engaged with a specific retailer's offers.
Mobile & the Bottom Line
Enhancing shopping experiences on mobile and merchant apps, such as targeted coupons, promotions, and even quick checkout are an integral aspect of retail because this affects a company's bottom line. Forrester quantified that a "one-point increase in CX (Customer Experience) scores can translate into an increase of $10-$100 million in annual revenue."
Albertsons, for instance, is one retailer revamping their mobile experiences with the "Just For U" Platform. Through tracking purchase history among other data, Albertsons can deliver personalized recommendations, deals, and services within the platform. Furthermore, Albertsons promotes collaboration between the retailer and consumer brands, which benefits the shopper.
The rapid expansion of mobile apps encourages a positive shopping experience, increases loyalty, which ultimately leads to a boost in revenue.
Find out how the Digimarc Mobile SDK can power your retail app for reliable and efficient scanning of packaging, shelf-edge tags and apparel hangtags.
Return to Blog
Newsletter Sign Up